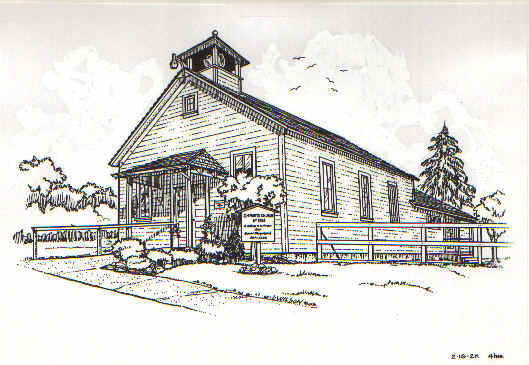 Praise God! Welcome to our Web site! You are visitor number to be blessed since 12/5/99.
A place where the love of God is movin'...and the people of God are groovin'!
Deacons GuestBook Monthly Newsletter Pastors Prayers Resources Scripture Focus Sunday Service Taped Sermons Youth Group
.

Deacons: Mark Dabney, Ricky Frith, Linda Frith Guestbook - We welcome your comments and feedback about your experiences with Christ's Church and our community:
| | |
| --- | --- |
| | Interviews with various congregation members |
| | inspirational stories |
| | site feedback |
| | what the church has done for me |
| | how God has changed my life, etc |
View Our Guestbook
Sign Our Guestbook

Monthly Newsletter February, 2000
FINGER FOOD...

The bread ministry is growing! More offers for free bread, & more thankful folks that need it. A new canopy for Gene's truck, & watch out --bread is on the way!

Keep your smiles wide & hand shakes ready for our new team of greeters. Our wonderful engaged couple, Arlan & Becky, won't let you by without feeling glad you got up this morning.

What a difference a few new speakers make! Thanks to all the guys that worked till --way past dinner time, to install our new sound system. It will really enhance our music ministry!

As we are all fingers, together we make up a very helpful hand led by the love of Jesus!

ETERNALLY YOURS...

This is February, best remembered as the month that we send our loved ones cards and appropriate commercial goodies and gifts. Webster's defines a valentine as: one we choose to embellish with our love. Please send cards and goodies and celebrate as you usually do!!! But this year consider the heart of King David who had clearly made his choice. He declared, "Whom have I in Heaven, but You Lord? There is none upon Earth that I desire besides Thee. My flesh and my heart fail (me) --but God is the strength of my heart, and my portion forever..." Psalms 73:25-26.

We know that David was a man with our similar passions, for we know of Bathsheba. After having had his own self to please in all ways, what an interesting and beautiful declaration of his own heart. "My flesh and my heart fail (me)". David knew, didn't he? --The prodigal son plays no more, he came home to his Fathers House, like David.

"But God is the strength of my heart (He, that makes my heart really truly strong like a rock) and my portion forever...

Nothing, after it is ALL said and done matters like our love for Jesus. For we are His Bride and He is the True Love of our lives, our Eternal Valentine.

--Pastor B
CLEANSING STREAM WORKSHOPS...

A special note to encourage you all to check out the Cleansing Streams workshops that will begin this month. It is a very special blessing that this teaching is in our church. Cleansing Streams is a teaching ministry founded by Jack Hayford, (Church By The Way) and made available to all churches through trained instructors. Carol & Ernie Simonson are our instructors for this power-packed training. Through a workbook, videos, and one-on-one prayer intercession, this training will show us, teach us, and enable us to grow into the full maturity of our Lord Jesus Christ. Please spread the invitation to all your friends!!! See you there.
Pastors: Brian & Miryam Howard
| | |
| --- | --- |
| | Down-to-Earth, been-there-done-that, man & woman of God with an upbeat style and great sense of humor. Serving our Lord and community |
Prayer Zone

In our continuing effort to lift up the Body of the Messiah, this month we are praying for:
| | |
| --- | --- |
| | Pastors Larry & Diane Huffman @ Peace Assembly |
| | Pastor Eric Peltz @ Maple Lane Correctional Institution |
| | Rabbi Fred Rabinovitz @ Congregation Lion of Judah |
Prayer needs? Contact Linda Frith @ (360) 832-2326, or the church office @ (360) 569-2380. Please let us know; we care!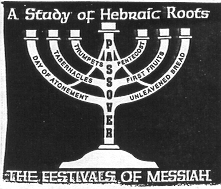 Resources - These are a listing of friends & resources of Christ's Church. They are available to any who may be in need of their assistance. Alcohol Anonymous
| | |
| --- | --- |
| | 24-hour info: 253-474-8897 |
| | Meeting held each Friday at 8pm in meeting room at Christ's Church, Elbe, WA |
| | Family night is last Friday of each month |
American Center for Law & Justice
| | |
| --- | --- |
| | national office - 757-226-2489 |
Congregation Lion of Judah - a Messianic Fellowship
| | |
| --- | --- |
| | Rabbi Fred & Malinda Rabinovitz |
| | N. Thurston Life Center |
| | 2425 Marvin Rd. NE. |
| | Lacey, WA |
| | 253-491-8482 |
| | Erev Shabbat service each Friday at 7pm |
Drug & Alcohol Information Hot Line
| | |
| --- | --- |
| | 24 hours |
| | 1-800-562-1240 |
Founders of Christian Ministries International
Jews for Jesus
| | |
| --- | --- |
| | 60 Haight St. |
| | San Francisco, CA 94102-5895 |
| | 415-864-5895 |
Metanoia Ministries - ministry to assist homosexuals & families
| | |
| --- | --- |
| | PO Box 33039 |
| | Seattle, WA 98133-0039 |
| | 206-783-0080 ext. 1 |
New Life (formally Minirth Meier) - A Christian counseling resource
| | |
| --- | --- |
| | Tacoma: 1-800-446-6533 |
| | nation-wide: 1-800-639-5433 (1-800-NEW-LIFE) |
Peace Assembly
Saints Alive - ministry for support of ex-Mormons
| | |
| --- | --- |
| | Rich Berghammer |
| | 6120 70th Ave. Ct. W. |
| | #11-306 |
| | University Place, WA 98467 |
| | 253-566-6733 |
Set Free Ministries - assisting in substance abuse rehabilitation
| | |
| --- | --- |
| | Pastor Kenny Rice |
| | 210 W. Main St PO Box 1126 |
| | Elma, WA 98541 |
| | church: 360-482-6524, Pastor Kenny: 360-482-6613 |
Scripture Focus

| | |
| --- | --- |
| | "For you have been born again, your new life did not come from your earthly parents, the life they gave you will end in death. But this NEW life will last forever, because it comes from the eternal, living Word Of God. (Amplified)..." 1 Peter 1:23 |
Sunday Service
| | |
| --- | --- |
| | Non-traditional festive non-denominational charismatic Christian church, complete with singing, praising God, prophesying, and holding witness to the greatness of our Lord, Jesus Christ every Sunday, 11:00am - 1:00pm. All are welcome. Potluck last Sunday of each month after service. |
Taped Sermons

Missed one of our sermons? Don't worry! We've taped them all on cassette so you can still hear them, or re-listen to ones that were particularly meaningful to you. They are available for free to borrow. Just email or call Pastor Brian or Mary and ask for the one you'd like to borrow!

| | |
| --- | --- |
| | "I really enjoy listening to Pastor Brian's sermons on tape while I'm driving in the car. It's especially nice to hear the Good News when I'm stuck in traffic!" |
| | |
| --- | --- |
| | Our prayers are answered as we kicked off our first youth group gathering at Christ's Church in December. We welcomed Marcia Keough as our youth pastor. Please remember to pray for this very special ministry! I hope it's ok for us old folks to join in on Wed. eve, because from what I saw at a recent youth gathering, it is the hottest spot in town!! We are talking serious Holy Spirit driven worship, praise, study & fellowship. |
Interview of the Soldiers of the Cross & Prayer Warriors (Harley Berge, Brian Bodhaine, Joshua Wilson, Beth-El Glidden, and Michael Casey) on 12/30/99:

| | |
| --- | --- |
| | "This is a place where we can come with real people who love Jesus. There's true love for each other & Jesus, and true friendship. We come here and can get healed - heal our emotions, pains, and we don't have to be afraid of being ridiculed. Honestly, we feel like this is our 1st family and what we go home to is our 2nd family. Most of us have been around in this world, and have been abusive and abused in our pasts. It's truly a safe place to know and feel help, and you don't have to conceal or judge. This is a place where we can make mistakes, screw up, and still be loved - not a critical love, but unconditional. We're accepted and prayed for. The love of God surpasses all things --hurt, pain, love, rejections -- and we're open to be led by the Holy Spirit." |

| | |
| --- | --- |
| | "My life has really changed with this group...I wasn't doing well and felt unloved, and this group has helped in so many ways --manifest in the presence of the Holy Spirit. I've been coming here off and on for 2 years, and have been saved for 2 months - everything's changed now. I feel tremendous joy since I came to the Youth Group." |

| | |
| --- | --- |
| | "There's an awesome touch of God here. We're here to find our purpose individually, and we have the freedom of practicing our spiritual gifts. We also have the opportunity to share these gifts. We know we have the same goal in mind with our church community - to see God's face. All the people here are open to the love of Jesus, and that will protect us in our purpose. There's a special and unique love you won't find anywhere else. The church is still growing and looking for support. You won't find pew warmers here. :)" |

| | |
| --- | --- |
| | "We are so lucky to have Marsha, our Youth Group Leader, and Pastor B - they are so special. Marsha makes people feel ok to be here, and that you can share anything with her. If you have problems, you can talk to her and not feel shame or humiliation. There is freedom here, for the Holy Spirit manifests love and unity - it draws us together. We feel inspired to want to give to the unlovely ones, and to be a vital piece of what His enemy has stolen from them. We seek the hardcore truth, no deception in the midst; everything is based on truth and nothing more. Emptiness is replaced by hope, and God's Kingdom increases." |

| | |
| --- | --- |
| | "The people here are real, and one's you can look up to and relate to. We've been given a firm foundation in the spirit of Christ. We're waiting for you to come home and seek the word; John 1:1" - |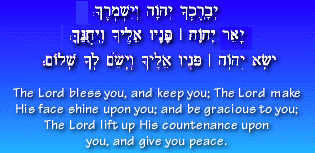 Contact Information
Telephone

(360) 569-2380

Postal address

PO Box 332, Elbe, WA 98330

Electronic mail

General Information: PraiseGod@christschurch.faithweb.com
Webmistress: spiffywebs@email.com